Un musical su Michael Jackson dal punto di vista del suo guanto "alieno" ???
L'iconico guanto di Michael Jackson era in realtà un alieno succhia sangue. Sì, è proprio questa la trama di "For The Love Of a Glove", nuovo folle progetto prodotto da Johnny Depp....
Il titolo completo del film è For the Love of a Glove: An Unauthorized Musical Fable About the Life of Michael Jackson, as told by his Glove. Un titolo che da già un'idea di quanto sia bizzarro il progetto: si tratta infatti di un musical sulla vita di Jackson racconta dal suo guanto, capace di parlare e cantare...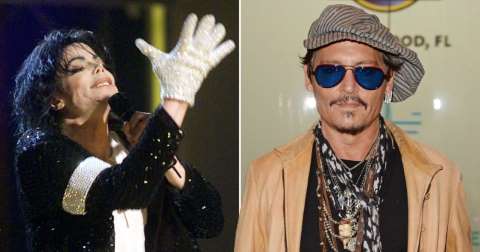 Se vi ho incuriosito [clicca qui] per leggere l'articolo completo (fonte nerdmovieproductions.it/
.... ma che caz si sono fumati?
MA!?